Hello and welcome to our kindergarten class blog! I am excited about another great year in kindergarten.  The name of our blog, "It's All Good",  refers to a favorite class book character, Pete the Cat.  The kindergarten students in 2011-2012 named our blog. We might rename the blog as our 2017-2018 class builds our community, but previous classes have liked the history of the name. So stay tuned!
I want to take a minute to introduce myself. I've been teaching for 26 years and have taught all the grades from K through 8th, but most of my years have been in K-2. I've also been a librarian and a literacy specialist. I graduated from Radford University in 1992 and went on to teach in Colorado, Southwest Virginia, Central Virginia and Key West, Florida. I came back to Virginia in 2003. I then became a National Board Certified Teacher in the area of Literacy and went on to get my master's degree from Virginia Tech in Literacy Studies. I've participated in the Kennedy Center's Changing Education Through the Arts program for the past 11 years. Arts integration is a big piece of my teaching. I integrate dance, music, visual arts and drama into instruction as much as possible. In addition to teaching kindergarten, I present at national teacher conferences and am an adjunct professor in the Early Childhood program at American University. I am definitely a lifelong learner and feel that it's important to model how important learning is to my students.
I am the co-author of a book for teachers about teaching literacy to readers who struggle. It's called Catching Readers Before They Fall. I loved writing this book and continue to love writing as an important part of my life. It is my hope that my students will develop a love for writing as well.
In addition to writing, I enjoy reading tremendously. I have more books than I can count and I love to share new books with my students. We will read tons and tons of books this year! I also love to run. I've been running since 7th grade. I've done several marathons and over 50 ultramarathons – distances from 50K to eight 100+ milers to my latest accomplishment – a 200 miler.  I especially love to run on trails in the mountains. I have a Yorkie dog named Cayo – and I'm sure you will hear lots of stories about her and our dog walks. I also enjoy stand-up paddleboarding, cycling, live music and spending time outside. I love to play as much as kids do!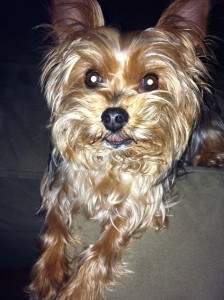 Please enjoy our blog and comment on the posts the children do. They love to see who is reading and writing us back! We will start the blog in the fall by posting things together as shared writing pieces. Later in the year, the children will have their own posts.  I look forward to a fabulous year of learning together with our families, our blog readers and our new group of kindergarteners in the 2017-2018 school year!